The road ahead for the global digital economy
As digital platforms become increasingly central to everyday life, locations must accelerate their digital growth to become and remain globally competitive. The Digital Evolution Index 2017 explores just how this can be done.
To download a PDF version of the site content click here.
This article relates to the 2017 edition of the Digital Planet Report.
The DEI 17 shows that the international pecking order is changing. The nations with the highest scores for digital momentum – such as China, Malaysia, Bolivia and Kenya – have high economic potential and are likely to pique the interest of global investors, especially if their stock continues to rise.
As we've seen, it takes a complex combination of factors to improve the digital environment in a given location, but the evidence shows that governments have a significant role to play. For policymakers and politicians, the initiatives that have proven successful for Stand Out and Break Out nations should provide food for thought. It seems as though the ability to think globally and act locally – to create collaborative connections and conditions for them to thrive – is a crucial determinant of success on the journey to world-leading digital sophistication.
However, some locations are at risk of "stalling out" and being left behind. For digitally advanced nations whose momentum has slowed, a lack of innovation is often the most important challenge. But their citizens also tend to exhibit a lack of trust, which may stymie digital evolution further. This may be because the "digital honeymoon" is over for them, and the benefits of digital evolution are now expected to come as standard, with advances only seen as being incremental.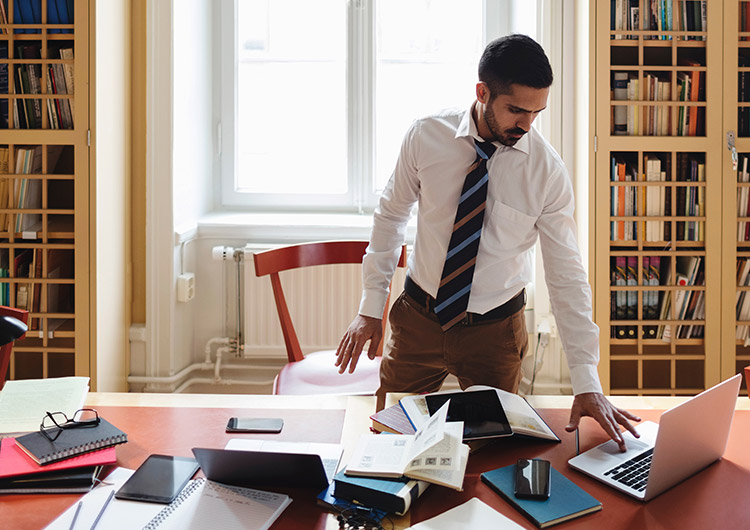 A lack of trust doesn't tend to impede Break Out nations nearly so much. Citizens in China and other upwardly mobile locations have higher levels of trust in their dealings with the digital world. That's likely because they see the scale of the opportunity on offer and so are more prepared to put up with the friction that comes along with it.
"Looking ahead, the prospects for a more connected, global digital future look bright – with Stand Out and Break Out nations playing an increasingly prominent role"
The DEI 17's findings signal how digital trust is becoming front and center. The rise of fake news, dissatisfaction with the way disingenuous brands and individuals portray themselves online, as well as serious disruption to crucial institutions as a result of hacking and other breaches in cyber security are all cases in point.
In this report, we've seen how trust in digital institutions and processes might be increased. Security, accountability and transparency are all key factors in improving trust. Policies and practices should work to balance these principles, while working to reduce friction.
Looking ahead, the prospects for a more connected, global digital future look bright – with Stand Out and Break Out nations playing an increasingly prominent role. Take the decision of the founders of Instiglio, a social impact bond start-up, which came from the Harvard i3 innovation competition. They chose to base the company in Bogotá, rather than a Boston or San Francisco. Consider the Estonian government's e-residency initiative, which Wired Magazine suggested could "fundamentally change what it means to be a location,"1 and which has led to the prime minister of Japan taking up e-residency of the tiny former Soviet location. It's also interesting to note the work done by Chinese e-commerce giant Alibaba in an attempt to instigate a new era of frontier-free global trade. Founder Jack Ma first announced his plans for the electronic world trade platform (eWTP) at the G20 summit in Hangzhou last year2. He hopes it will eradicate many barriers to e-commerce and encourage small and medium-sized businesses to trade across borders.
These are the sorts of innovations and forward-thinking initiatives that give other locations and companies inspiration for what they will have to do to keep up – or maybe even get ahead of the curve.
By the time the next DEI comes around, we will know just how well they fared, as well as how insights gleaned from the DEI 17 helped them to navigate a path forward.
1 Hammersley, Ben. Concerned about Brexit? Why not become an e-resident of Estonia. Wired. March 27th 2017
2 CNBC Exclusive Interview. CNBC Transcript: Jack Ma, Executive Chairman and Founder of Alibaba Group. September 2nd 2016
All trademarks and trade names are the property of their respective owners.
Explore further insight on the Digital Evolution Index 2017