Nordic nations ride high, but risk stalling




As digital platforms become increasingly central to everyday life, locations must accelerate their digital growth to become and remain globally competitive. The Digital Evolution Index 2017 explores just how this can be done.
To download a PDF version of the site content click here.
This article relates to the 2017 edition of the Digital Planet Report.
Achieving the continuous innovation we see in Stand Out nations is a challenge. The 2017 edition of the Digital Evolution Index identifies a growth paradox where many of the most digitally evolved locations struggle to maintain a fast pace of growth and instead reach a digital plateau. These nations fall into the Stall Out category.
The DEI 17 demonstrates clearly the strength of Nordic innovation in the early phases of digitalization. Four Nordic nations feature in the top five by DEI score: Norway, Denmark, Sweden and Finland. Indeed these locations have an impressive history of producing global brands and innovative start-ups, despite their relatively small populations.
However, past digitalization is not translating into future momentum. While Nordic governments were early investors in digitalization, they suffer from a combination of demand saturation and clogged innovation engines.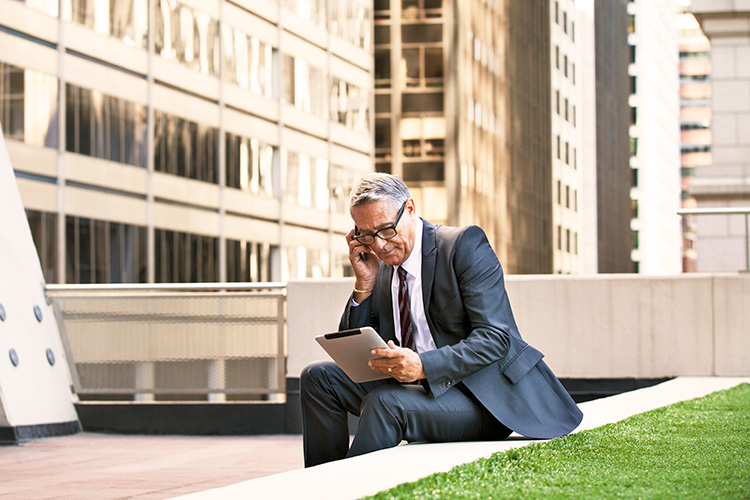 Denmark, for instance, was a leader of early digital transformation in the workplace. But the nation has since struggled to maintain this momentum when it comes to the development of products and services for the digital consumer.
"We have always been proud of being very IT-ready in Denmark, but we've never actually been very good at converting that IT-readiness into a competitive advantage for Danish businesses," says Janus Sandsgaard, Head of Digital Policy at the Confederation of Danish Enterprise1. "It's essential that business executives and directors put digitalization goggles on from the very beginning, when a business strategy is being drawn up."
The location proving itself most able to overcome this plateau is Finland. Like other Nordic nations, Finland has a long history of producing successful, innovative, high-tech companies. However, its recent history has been turbulent. Its most notable company, Nokia – once a global giant – has undergone mass lay-offs in recent years.
To prevent significant fall-out from Nokia's decline, the Finnish government responded by encouraging collaboration between universities, start-ups and big business. It created incentives for businesses to invest, provided grants for start-ups and new job training, and enabled former Nokia employees to use the company's unwanted intellectual property free of charge.
"'Glorious isolation' is no longer an option for innovative businesses"
Mikko Kesti, founder and CEO of Helsinki-based start-up Loupedeck, was one of the entrepreneurs able to take advantage of the abundance of talent available post-Nokia. "For us, it was a blessing that Nokia collapsed. I had spent 24 months looking for people to help me build my product, but I couldn't find them."
Kesti's business has created a photo editing console – effectively, a mixing desk that enables photographers to alter images with the turn of knob. Loupedeck developed the product in collaboration with UnSeen, a company of ex-Nokia engineers based in Tampere, Finland. Kesti says collaboration between companies in Finland is commonplace.
"They had the skills and we had the idea. We both want the same things – to innovate and create a global product. It makes us both agile and flexible. We are forecasting sales of €5–8 million this year," he says.
Researching, developing and launching new products in the digital age is complex and expensive. So it is increasingly being done as a collaboration between different parties, including universities, big businesses, start-ups and government. This is one of the themes of The Smartest Places on Earth, a book by Antoine Van Agtmael and Fred Bakker2. They argue that "glorious isolation" is no longer an option for innovative businesses and stress the need for collaborative efforts. The book also tracks clusters of so-called "brainbelts" across Europe and the United States. These typically contain one or more large employers, strong universities and a buoyant start-up scene.
Whether the Nordic nations can regain the momentum the DEI 17 suggests they have lost will surely depend upon the actions of key players in business, academia and government. Most crucial will be the extent to which these players are able to collaborate. The Finnish example is key and doubtless will be looked at by policymakers in Nordic locations and beyond.
1 Lund, Jakob. Ønskes: Digital vækstkultur. Alt om data. August 17th 2015
2 Agtmael, Antoine Van and Fred Bakker. The Smartest Places On Earth. PublicAffairs. May 9th 2017, Canada.
All trademarks and trade names are the property of their respective owners.
Explore further insight on the Digital Evolution Index 2017