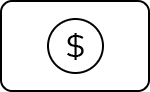 General Prepaid
Easy to get
Getting a prepaid card is easy. There's no credit check or bank account required.
Safer than cash
You could recover your money if your card is lost or stolen after you've registered it. You can't say that about cash.*
Mastercard ID Theft Protection™
Mastercard is the only payment brand that provides its U.S. cardholders with services – at no extra cost – to help you detect and resolve identity theft.
More convenient than cash
Your Mastercard Prepaid Card is accepted everywhere Mastercard debit cards are accepted and you can even have your paycheck directly deposited to your registered card.
Easy to manage your finances
No more waiting in line for money orders. Use your Mastercard Prepaid Card to pay bills and manage your expenses.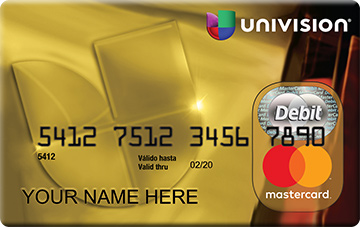 Meta / Univision Mastercard® Prepaid Card
The cheap, safe & easy way to manage your money. Load funds & pay for everyday purchases & get cash at ATMs.
Get a card
*Card registration required. Certain restrictions apply. Contact the issuer of your card immediately to report your lost or stolen card. You can use the customer service toll-free number listed on the back of the card. Be sure to keep a record of the Mastercard card number. Your issuer may need this information to cancel the card and issue a replacement. You can also contact Emergency Services for additional assistance. In the event your card is lost or stolen, your card issuer will not hold you responsible for unauthorized purchases made on your card. Terms and Conditions.